Gle

n Sands, President
Glen offers more than 30 years of welding and fabrication experience. He has owned and operated Sands Weld and Fab, Inc. since 2007. His dedication to quality construction and on-time delivery has been key to his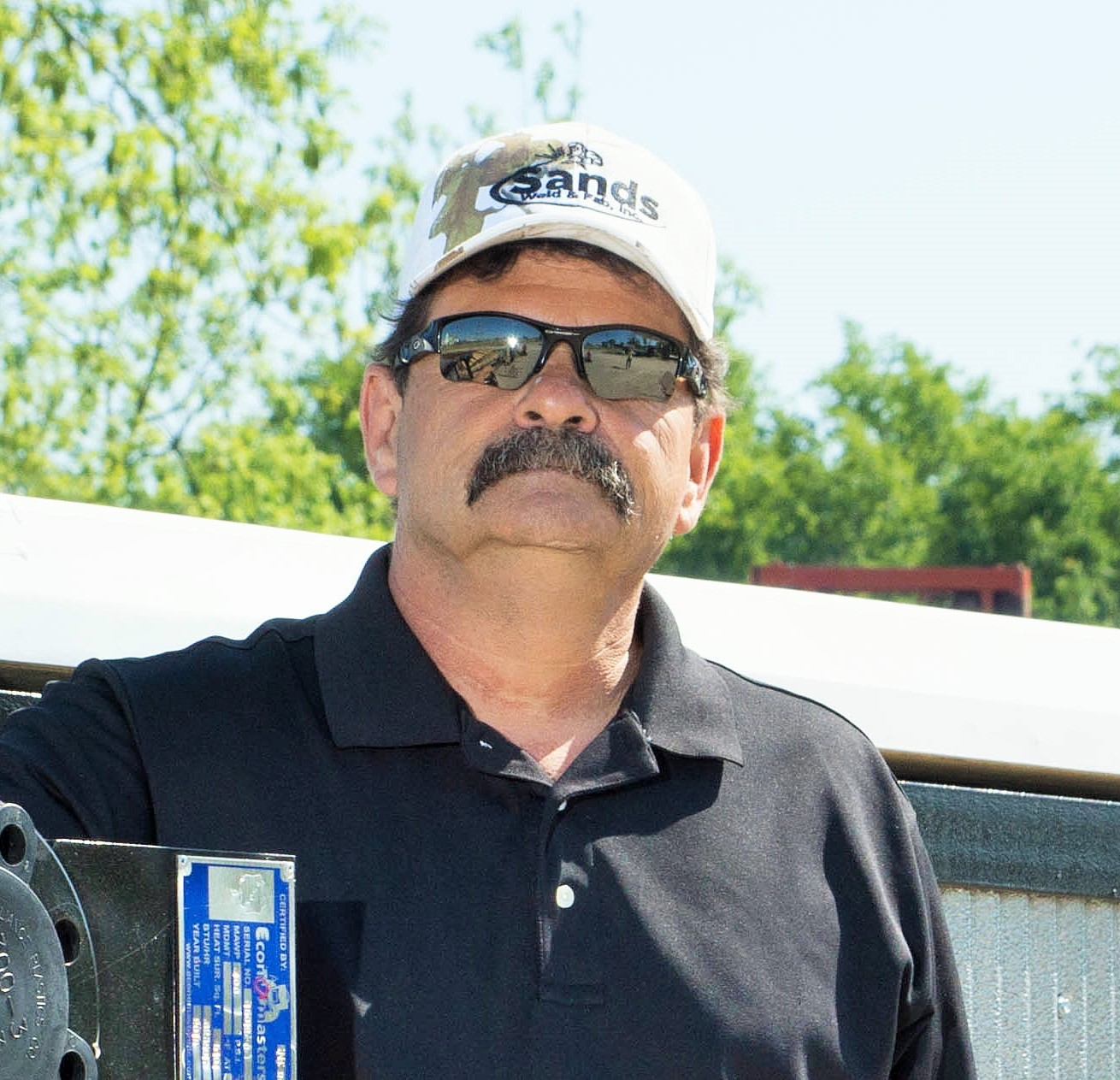 success as business

has continued to grow, Glen has expanded his ability to do larger and more complex welding and fabrication. In his leisure time, Glen enjoys designing custom-built smokers and competing in barbeque cook-offs.
What is
next? In 2015, Sands Weld and Fab, Inc. will obtain the S, U, and R Code Stamps, which will allow

them

to completely build, insulate, paint, and ship for a single location. This offers full control of the quality and limits the exposure to risk from multiple transports.
Linda Sands, Vice President
Linda Sands is the Vice President and co-owner of Sands Weld and Fab, Inc. She relies on her 25 years experience in sales, marketing, and finance to oversee the administrative and financial side of the business. Since helping to
business establish Sands Weld and Fab, Inc. in 2007, her goal has been to look at every day as an opportunity to recognize and respond to the needs of employees and clients alike.
Linda enjoys getting together with family and friends. Traveling, barbeque competitions, and concerts with her husband, Glen, are her favorite pastimes. Linda can be reached at linda@sandsweldandfab.com.
Steve (Red) Underwood, Shop Foreman
Red started working in the steel fabrication industry in 1984 as a helper and quickly advanced to become a certified

welder.

Seven years later, he found his niche as a Fitter, building economizers, heat exchangers, air coolers, and the list goes on.
Over the years, he has become experienced in every aspect of steel fabrication from basic blue prints to managing the most complex projects. Red has become well known and respected in the industry. He has been a valued member of the Sands Weld and Fab, Inc. team since 2009.
He and his wife of 25 years have raised three awesome children. A lifelong resident of the Kellyville, Oklahoma area, he enjoys hunting, fishing, and Sunday dinners with his family.
"We are committed to working hands-on with our employees on a daily basis to create a strong workforce recognized for their quality, productivity, and emphasis on safety. Our shop staff are proud to uphold our reputation and be an integral part of producing products that achieve the standard of quality our clients deserve. Our clients are confident we will work as a team to understand their design needs and be committed to meeting their deadlines. 'Excellence is our standard' is more than a slogan, it is our mission."